Joining A Weekly Photo Challenge
To say I am the world's worst blogger is an understatement. In my defense, the last couple of years have been…shall we say?…weird. Since 2021 has been changing for the better, I wanted to capitalize on the idea of positive changes and figure out what motivates me and how I can be more consistent as a photographer and blogger. I know that climbing out of a rut requires change, but I didn't know what that change should be.
A photographer friend shared that he participated in a weekly photography challenge at 52Frames.com, so I investigated and made a snap decision to join because the goal is consistency. It's not about likes, or perfection. The goal is to just create each week. Photographers are rewarded for consistent submissions; number of weeks, 1 year, 2 years, 3 years, etc.
Accountability Works For Me
I started participating 6 weeks ago. I really like the accountability of participation and deadlines. In six weeks, it hasn't been a chore. It's one photo a week. It has to be taken that week. No pulling from your archives. Uh uh. Not allowed. Your image has to fit the weekly theme or sub-theme (they call it extra credit, except there's no credit!). What I love about it is the challenge is consistency. It's not an image contest. It's about consistency and submitting a photo once a week.
So far, I find it extremely motivating and educational. The challenges are pushing me out of comfort and fall-back zones. And seeing other photographer's photos and interpretations of the weekly theme is inspiring and refreshing and I am learning from them. Plus, I am experimenting more and using photography equipment that I haven't used in years. I don't feel pressure and I am really enjoying it!
Because of this weekly challenge, I am constantly thinking about photography, but in a very different way. How and what will I photograph for this week's theme? What can I create using what's available right here, right now? What do I want to learn more about? I research aspects of photography more; types, genres, topics, methods, etc. I have a whole new set of bookmarked websites. I have surprised myself with some interesting images without traveling to an exotic location. And when I am out and about, I view my surroundings with a different eye; is there something here that I can photograph for the weekly challenge?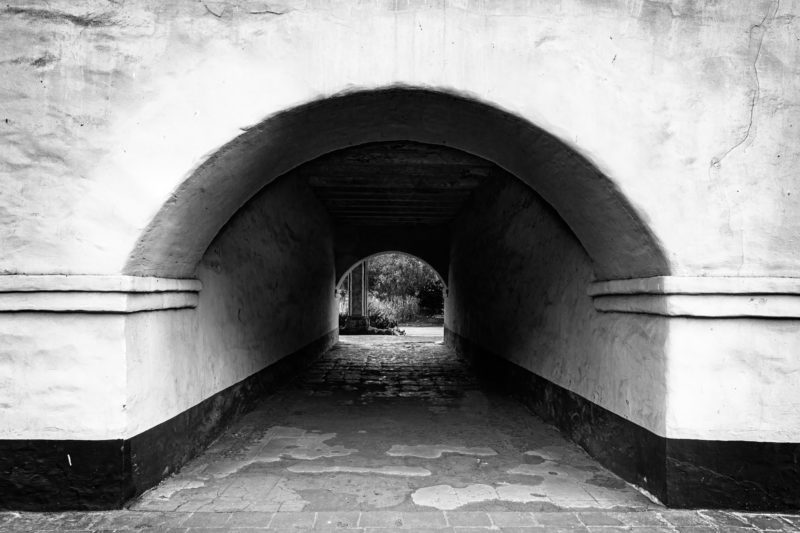 A Seismic Shift and Revelations
In six short weeks, my thoughts and feelings about photography have gone through a major transformation. Through an accidental stream-of-consciousness description of myself as a photographer, and then these challenges, I think I have finally realized what my subconscious has known all along. My favorite subjects are people doing people things. Yet I have been trying to be a landscape photographer, a macro photographer, a wedding and portrait photographer (well, okay, those qualify as people doing people things), a travel photographer, etc. In trying to find my artistic voice, my style, my muse, I missed some major clues in the photographs I have already made.
I'm working on a photo essay project. Recently, I have done a lot of research on how to create one; identifying the theme, type, what kind of images are needed to tell the story, etc. At the same time, I have recently spent time sifting through lots of old raw files. I was a little surprised to see I have been photographing in a photo essay style for quite some time. So, I've figured out that my favorite subjects are people doing people things and apparently I view photography as a way to tell a story. But I've also discovered that I much prefer black and white, especially high contrast black and white except for when I really prefer high key or color has something important to say.
Perhaps the biggest revelation though, is that I am my client. I am free to explore, to fail and to succeed. And, I like my photographs! It's okay if you don't.
Another Attempt At Change
I have been a massive failure at consistent blogging and posting. But I am going to try, again. There is an art to sharing art and getting over the vulnerability of it is the hardest part for me. I read this article and it really resonated with me, not to mention the author mentions Schrodinger's Cat!
I've turned the sharing of my writing into a veritable Schrodinger's Cat. So long as the words stay hidden, they are perfect. Expose them to the world and their quality can be judged, (my quality can be judged). Of course, this belief is faulty. As we all know, art is subjective. Art, by its very nature, is incapable of being perfect; at least to everyone. And while art cannot be perfect for everyone, art, in itself, is perfect.

Amanda Wilson
I really do want to share my weekly challenges, the gems in my archives, the photo essays I have already created, and any new photos that my client likes. 🙂 And, I do hope you'll enjoy them.
Please follow and like us: